Nestled in the heart of the Mediterranean is Global Banking School Malta (GBS Malta), an esteemed institution recognized for its commitment to providing business education. With a strong emphasis on preparing students for the demands of the global business landscape, GBS Malta known for its quality and excellence in academia.
About GBS Malta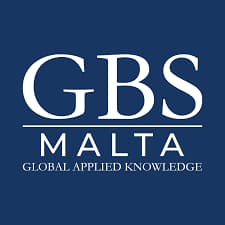 GBS Malta is a leading higher education provider with campuses in the UK, Malta, and the UAE. Their focus goes beyond education, forging strong employer links and providing personalized academic and career guidance, and prioritizing inclusivity in student recruitment. GBS HE Malta is a licensed Higher Education institution, approved by Malta Further & Higher Education Authority, ensuring the courses adhere to the Malta Qualifications Framework and European Qualification Framework.
Apply for GBS Malta
Our student advisors can help you in suggesting scholarship options, admission details and courses information, submit your information below for free consultation.
PROGRAMS
Check Complete List of programs at GBS Malta
Postgraduate Programs
MBA in Marketing Management
MBA in Management Consulting
MBA in Project Management
MBA in Entrepreneurship
MBA in Global Investment Banking
MA Marketing and Brand Management
MA Business and Management
Masters of Business Administration: Leadership
Undergraduate
BA (Hons) Business and Management
Fee Structure
MBA Tuition Fees: €10,000
MA Business and Management: €7,000 per year
BA (Hons) Business and Management: €6,000 per year
Admissions
Student Intakes For 2023-24
October, 2023
February, 2024
June, 2024
Eligibility Criteria For University Canada West
Educational Background: A strong bachelor's for master's programs and high school degree for bachelor's program.
English Language Proficiency: An approved English language test should be completed within 2 years from your intended start date.
| Test | Overall | Reading | Listening | Speaking | Writing |
| --- | --- | --- | --- | --- | --- |
| IELTS Academic (in centre and Online) | 6 | 5.5 | 5.5 | 5.5 | 5.5 |
| TOEFL iBT (at test centre and Home/online) | 72 | 18 | 17 | 20 | 17 |
| TOEFL Essentials/Best-score** | 85 | 18 | 17 | 20 | 17 |
| PTE Level B2 (in centre and Home/online) | 51 | 51 | 51 | 51 | 51 |
| LanguageCert International ESOL | B2 | – | – | – | – |
| Duolingo (online) | 95 | 85 | 85 | 85 | 85 |
GBS Malta Scholarships
Both local and international students can avail scholarships funded by the Maltese Government. Provided by the Ministry of Education and Employment, these cover tuition fees and various financial requirements for student support. Some of these include:
The Malta Government Scholarship Scheme
The Commonwealth Scholarship
Participation in the Erasmus+ program
Placements/ Career Opportunities
GBS Malta not just focuses on quality education but also in nurturing the skills necessary for decision-making roles in corporations or for starting own ventures.
Accommodations and Other Facilities
Campus Hub Residence: They provide comfortable residency for the students at just 20 minutes from the University Campus.
Room Types: Single Rooms and Twin Room
Facilities:

24-hour reception
Food and Retail outlets
Shared clustered kitchen
Study and Lounge areas
Wi-Fi
Shared Apartments (Close to School): These properties are located near GBS Malta, allowing you to enjoy the morning sun on your way to school. Explore local hotspots easily and savor the sea, as St. Julian's offers a dynamic lifestyle with shops, bars, restaurants, cafes, beautiful bays, and beaches.
Room Type: Sharing room based on budget
Facilities:
Rent, bills, furniture
Kitchen utensils
Bed linen included
Air conditioning included
Bathroom towels included
Gallery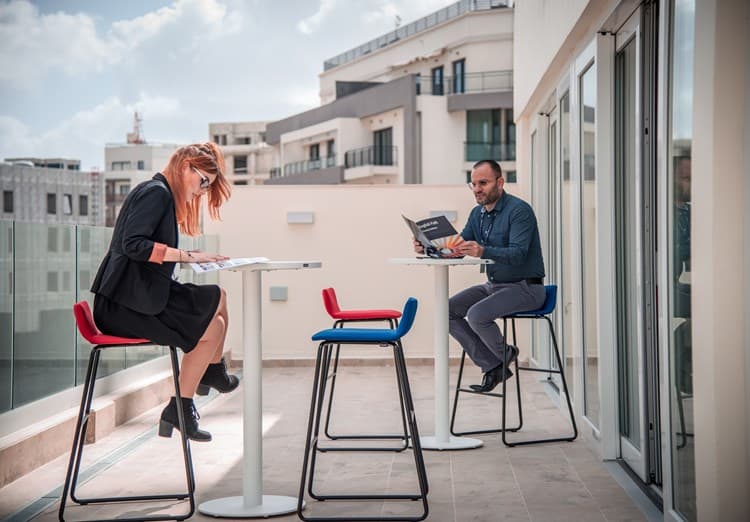 Similar Colleges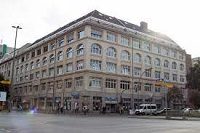 Berlin School of Business & Innovation
Berlin, Germany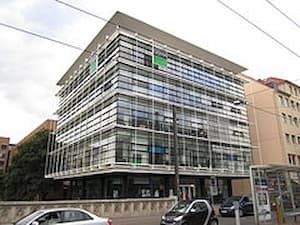 GISMA
Hannover, Germany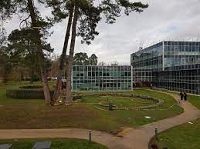 INSEAD
Fontainebleau, France