Algonquin College is a renowned institution nestled in the heart of Ottawa, Canada. With a rich heritage of empowering students since its establishment, the college prides itself for its vibrant community of learners, equipped with practical skills and knowledge. Embracing diversity, creativity, and hands-on learning, Algonquin College is dedicated to shaping future leaders and professionals, making it a symbol of educational prowess and opportunity.
Why Algonquin College?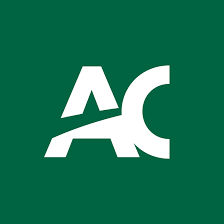 With a commitment to nurturing talent and fostering innovation, the college offers a diverse range of programs, empowering students with real-world skills and expertise.
Over 200 programs of study and 20,000 full time students
A combination of theory and practice through hands-on-experience
Wireless campus
90% of the programs are mobile; hence students must have a mobile computing device
Switched from printed to e-texts – lifetime access
Apply for Algonquin College
Our student advisors can help you in suggesting scholarship options, admission details and courses information, submit your information below for free consultation.
Algonquin College Ranking
Applicants should review Canada's university rankings prior to applying. Algonquin College's rankings from different sources are outlined as follows:
QS World University Rankings, 2022: Ranked #1,531
U.S. News and World Report, 2022: Ranked #263
Times Higher Education World University Rankings, 2022: Ranked #1,428
Algonquin College Acceptance Rate
Canada boasts several affordable universities with relatively lower tuition fees. Compared to other Canadian universities, this particular institution maintains a moderately selective admission process. Algonquin College has an international student acceptance rate of around 60%.
Full-time students: 20,000
Part-time students: 37,000
Algonquin College PROGRAMS
Check Complete List of programs at Algonquin College

Download Algonquin College Brochure from here
| Top Programs | Total Annual Fees |
| --- | --- |
| Biotechnology – Advanced (Diploma) | CAD 48,970.42 |
| Computer Programming (Diploma) | CAD 36,802.48 |
| Accounting and Financial Practice (Graduate) | CAD 26,509.88 |
| Animation (Diploma) | CAD 57,678.40 |
| Brand Management (Co-op) | CAD 37,055.28 |
| Bachelor of Commerce (Strategic Human Resources Management) (Honours) (Co-op) | CAD 79,825.36 |
| Artificial Intelligence Software Development (Graduate) | CAD 19,154.05 |
| Architectural Technician (Diploma) | CAD 37,152.48 |
| Cybersecurity Analysis (Graduate) | CAD 18,754.06 |
| Business (Diploma) | CAD 32,771.28 |
Admissions
Student Intakes For 2023
| Term | Applications Open | Confirmation Deadline | Tuition Deposit Due | Document Submission Deadline | Start of Term |
| --- | --- | --- | --- | --- | --- |
| Fall 2023 | October 2022 | May 1, 2023 | June 15, 2023 | August 1, 2023 | September 6, 2023 |
| Winter 2024 | October 2021 | July 1, 2023 | November 1, 2023 | December 1, 2023 | January 8, 2024 |
| Spring 2024 | October 2022 | July 1, 2023 | March 1, 2024 | April 1, 2024 | May 6, 2024 |
| Spring 2025 | TBD | TBD | TBD | TBD | TBD |
Eligibility Criteria For Algonquin College
High School Diploma: Applicants need to possess an Ontario Secondary School Diploma (OSSD) or its equivalent.
Non-High School Diploma Holders: Algonquin College accepts General Educational Development (GED) certificates and Academic and Career Entrance (ACE) Ontario College certificates.
Mature Students: Individuals over the age of 19, or those who will be by their program start date, can apply as mature students even without the equivalent of a High School Diploma. Applications will be assessed individually, and applicants might be invited to complete English and/or Math assessments if specific grades are required for their chosen program.
Program-Specific Requirements: In addition to general eligibility, applicants must meet specific requirements outlined by the chosen program. These requirements can vary and may include additional academic prerequisites or other criteria specific to the field of study.
Academic Upgrading Courses: Algonquin College offers Academic Upgrading courses in subjects such as English, Mathematics, Biology, Chemistry, and Computer skills. These courses are designed to enhance skills before entering a program and can be utilized to fulfill admission requirements.
How To Apply?
1. Confirm Your Program
Ensure your chosen program is open for international applications.
Note the campus location: Woodroffe Avenue in Ottawa, or satellite campuses in Perth and Pembroke.
2. Review Admission Requirements
Check the specific admission requirements for your country.
Review English language proficiency tests and exemptions.
3. Understand Visa/Study Permit/Work Requirements
Familiarize yourself with visa, study permit, and work requirements.
Check study permit application times.
4. Start the Online Application
Begin the online application process.
Create a password for the application portal, where you'll upload documents and pay the CAD 95 application fee.
5. Receive Letter of Acceptance
Receive your Letter of Acceptance via the online application portal.
6. Pay Your Fees
Pay your tuition and related fees through the provided portal.
7. Apply for Visa/Study/Work Permit
Apply for your visa, study permit, or work permit.
Consider the Student Direct Stream for faster processing if you're a legal resident of China, India, Philippines, or Vietnam.
8. Attend International Student Orientation
Register for and attend the International Student Orientation.
This event provides essential information about studying at Algonquin and being an international student in Canada.
Cost of Attendance
| Particulars | Cost (Annually) |
| --- | --- |
| Transport | CAD 1,506 |
| Clothing + Miscellaneous | CAD 1,950 |
| Homestay (Including meal) | CAD 14,280 |
Diversity
The employment outcomes for Algonquin College graduates demonstrate a satisfactory return on investment. Here's an overview of the gender and ethnic diversity among Algonquin College students, excluding specific percentages:
Gender Diversity:
Ethnic Diversity:
Multi-ethnic: 1.5%
Hispanic: 15%
Unknown: 13.5%
Black or African American: 11.7%
White: 56.7%
Asian: 1%
Native Hawaiian or Pacific Islander: 0.5%
Algonquin College Scholarships
Schulich Builders: Scholarships dedicated to Skilled Trades students.
Canerector Foundation Scholarship in the Skilled Trades: A scholarship opportunity specifically for students in the Skilled Trades field.
guard.me Study Work Abroad Award: An award designed to support students studying and working abroad.
Awards by Area of Study: Scholarships tailored to specific academic disciplines, recognizing excellence within various fields of study.
Awards for Graduating Students: Recognition and financial support for students nearing completion of their programs.
Students' Association Awards: Awards provided by the Students' Association to support student achievements and endeavors.
Student Support Services Awards: Scholarships aimed at assisting students through support services, acknowledging their dedication and perseverance.
Placements/ Career Opportunities
Field Placement Programs Overview:

Various programs require field placements for practical experience.
Students must meet placement requirements, including clearances and deadlines.
Deadlines remain constant and extensions will not be granted.

Program Details:

Addictions and Mental Health:

Delivery: Full-time and Part-time
Nature of Fieldwork: Unpaid placement
Number of Placements: One
Clearances Required: ParaMed Clearance (Yes), PLAR (Not available)

Autism and Behavioural Science:

Delivery: Full-time and Part-time
Nature of Fieldwork: Two block placements, unpaid
Number of Placements: Two
Clearances Required: ParaMed Clearance (Yes, for Placement I only), PLAR (Available for Placement I only)

Emergency Management:

Delivery: Full-time and Part-time
Nature of Fieldwork: Unpaid placement or research project
Number of Placements: One
Clearances Required: ParaMed Clearance (No), PLAR (Available)

Fitness and Health Promotion:

Delivery: Full-time and Part-time
Nature of Fieldwork: Unpaid field projects and placements
Number of Placements: Four
Clearances Required: ParaMed Clearance (Yes), PLAR (Available)

Prior Learning Assessment and Recognition (PLAR):

Allows course credit for non-academic life experiences.
Involves special assessments confirming knowledge of course requirements.
Not applicable for all placement courses.
Notable Alumini
| Job Profile | Average Annual Salary (CAD) |
| --- | --- |
| Office Manager | 47,846 |
| Legal Assistant | 41,545 |
| Architectural Technologist | 52,092 |
| Executive Assistant | 51,397 |
| Project Manager | 64,265 |
Frequently Asked Questions
Algonquin College holds a global rank of 1531 according to the 2022 QS World Ranking.
Algonquin College is acclaimed internationally for its diverse range of studies tailored to meet the demands of the contemporary job market. The emphasis is on applied studies, empowering students with both practical skills and hands-on experience.
The application fee for Algonquin College is CAD 110, which is non-refundable. Payment can be made via credit card (some visa debit cards accepted). Please note that additional fees may apply for transcript retrieval. Be prepared to submit supporting documents related to your previous education and relevant completed tests.
Gallery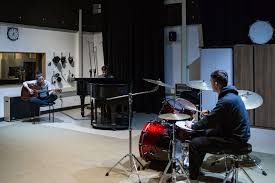 Similar Colleges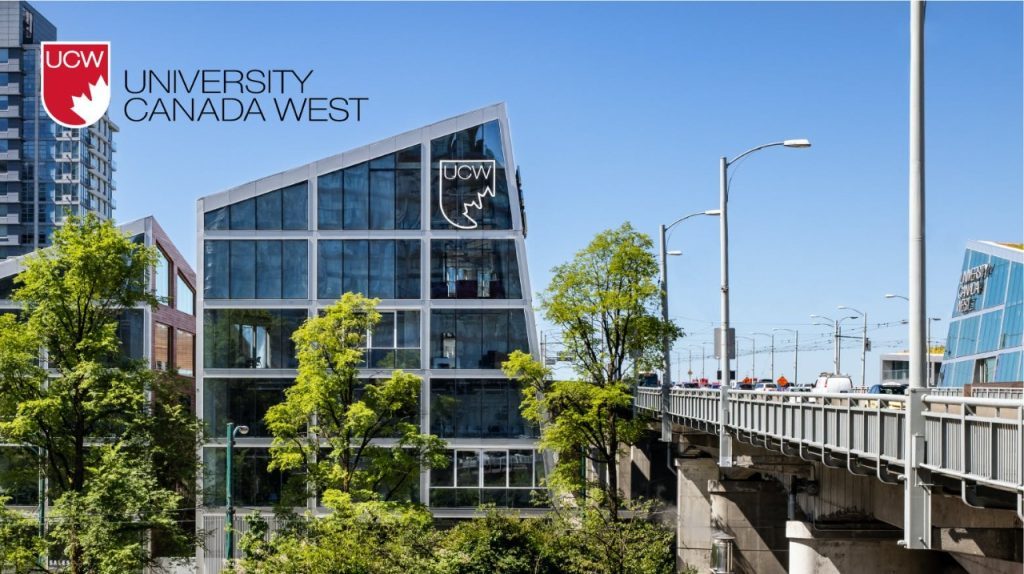 University Canada West
Vancouver, Canada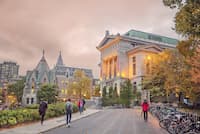 McGill University
Quebec, Canada
McMaster University
Ontario, Canada