In today's world, mastering English proficiency is a key asset that opens doors to academic and professional success. This guide provides complete details on the test, from its format to its benefits.
What Is Duolingo English Test?
The Duolingo English Test is a language proficiency assessment for evaluating English language skills. This online exam evaluates your listening, reading, writing, and speaking abilities, providing a comprehensive snapshot of your linguistic skills.
Can be taken at your home
Duration of Exam: 1 hour
Mode of Exam: Online
Countries Accepting Duolingo:
United States
United Kingdom
Canada
Germany
Australia
France
Ireland
Switzerland
Japan
China
Who Can Write DET?
UG applicants
PG applicants
Doctoral candidates
Exchange students
Job seekers
Visa applicants
When Is It Conducted & The fee
With the Duolingo English Test, you have the freedom to choose when and where to take the test, even from the comfort of your home.
The fee for Duolingo is $49.
How To Book A Slot For The Test
Visit the official Duolingo Official website.
Find "Book a Test" on the website and click it.
Begin by setting up your account. Provide essential information such and create your account.
Specify your location and select a suitable test date and time.
Follow the prompts and finalize the booking process. This includes submitting fees applicable.
Upon successful completion of the booking, check for a confirmation email in your inbox, containing additional instructions guiding you on how to effectively prepare for the test.
Duolingo Exam Format & Marks
First section: 45-minute adaptive test that assesses your English proficiency through a range of questions.
Second section: 10-minute Writing and Speaking test, which involves responding to open-ended prompts.
The test is scored on a scale of 160 and is composed of three main sections:
Introduction and Onboarding (Duration: 5 mins): Takes test-takers with the test structure and ensures that their device's microphone, camera, and speakers are functioning properly. Identification documentation, such as a driver's license or passport, must be presented. Familiarity with participation rules is essential before starting the test.
Adaptive Test (Duration: 45 mins): In this section, the test adapts based on the candidate's responses. The difficulty level of questions adjusts according to whether the candidate answers correctly or incorrectly. The adaptive test evaluates candidates across a spectrum of question formats, ranging from easy multiple-choice questions to more complex tasks.
Writing and Speaking Sample (Duration: 10 mins): Candidates respond to open-ended prompts through recorded speech or written essays. While this segment isn't graded, the results are made available to institutions. It assesses candidates' proficiency in written and spoken English.
How Is Duolingo Scored
120 – 160: Apt in writing and speaking English
90 – 115: Can communicate well on new topics
60 – 85: Can grasp the main aspects and points related to their studies
10 – 55: Can identify basic English phrases and speak the given information.
Types of Questions and Subscores
| Questions Type | Time limit |
| --- | --- |
| Read and complete | 3 mins |
| Read and select | 1 min |
| Listen and select | 1.5 mins |
| Listen and type | 1 min |
| Read aloud | 20 secs |
| Duolingo Image Description | 1 min |
| Speak about photo | 1 – 1.5 mins |
| Read and write | 0.5 – 1.5 mins |
| Listen and speak | 0.5 – 1.5 mins |
Here are some sample questions you may want to look at: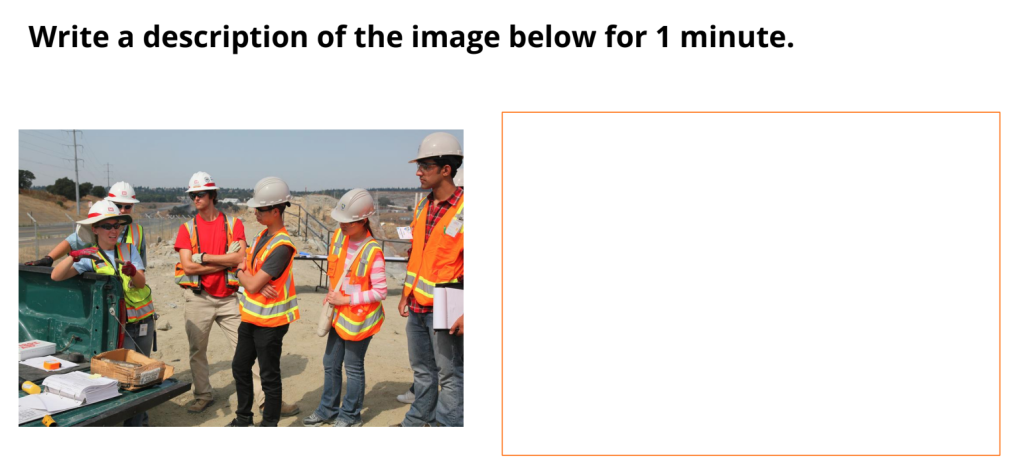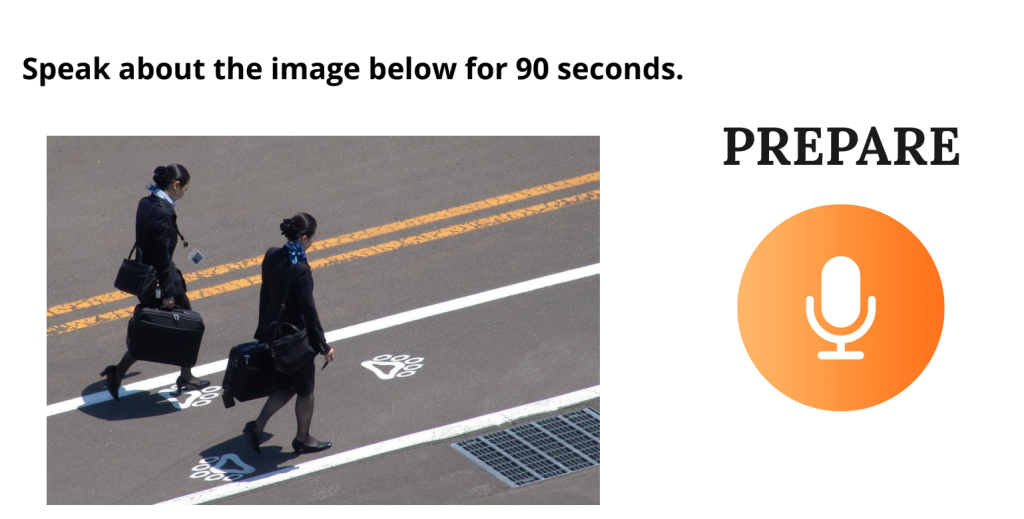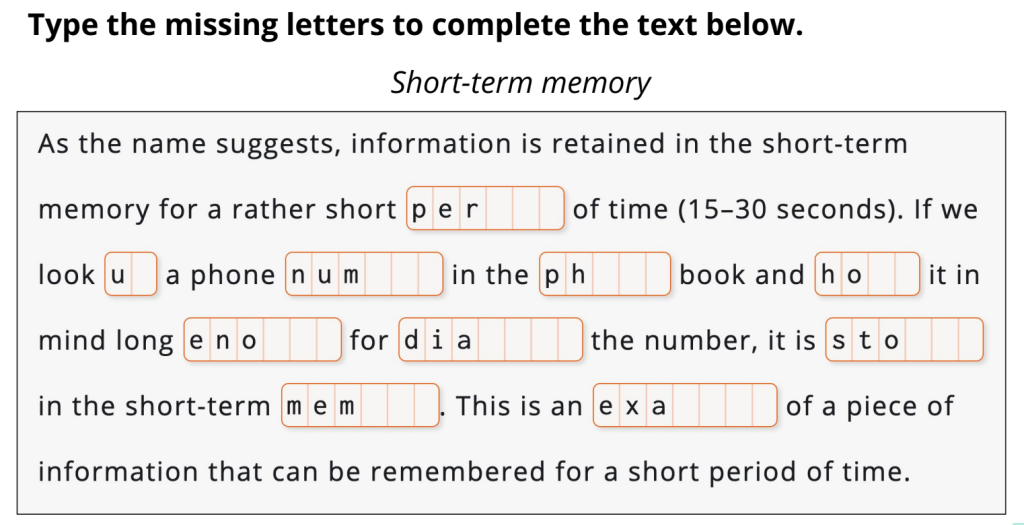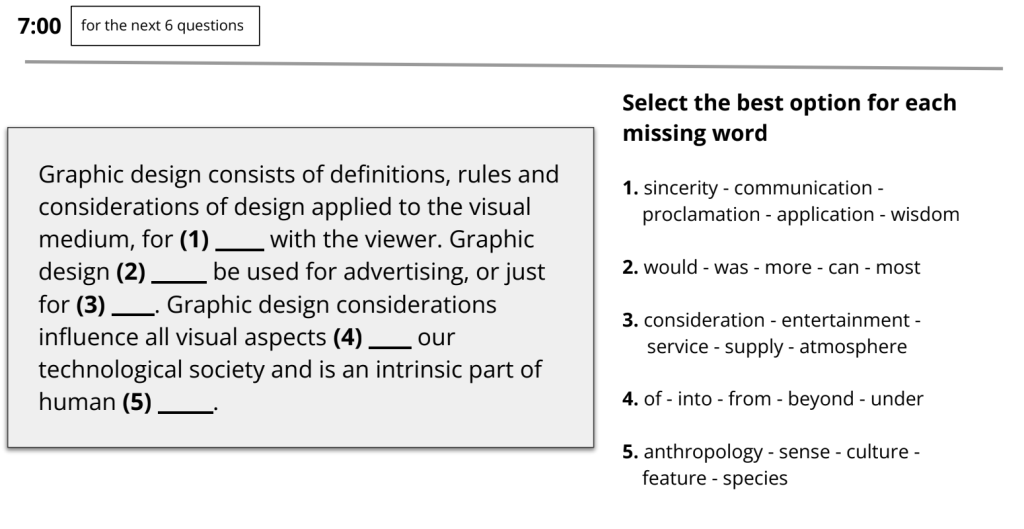 Video Interview and Writing Test
Although this section isn't graded, it has significance as both the spoken and written responses are evaluated. The video and text outcomes are accessible to institutions. It tests candidates' listening and speaking abilities.
Duolingo Results
After completing the test, candidates receive your Duolingo score card based on their performance within the 60-minute duration. Within 48 hours, certified Duolingo English test scores are provided, offering an evaluation of results.
Cheap Resources To Practice Duolingo
1. Check Test Walkthough and Give A Sample Test
3. Udemy's Duolingo English Test Success – Complete Course for 120+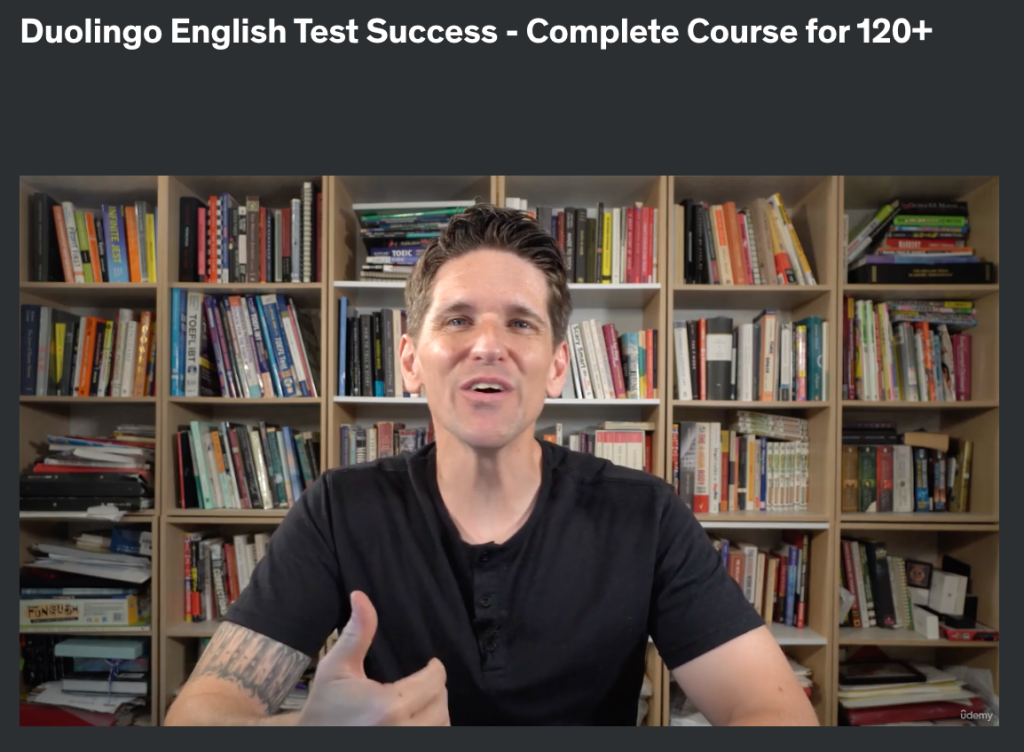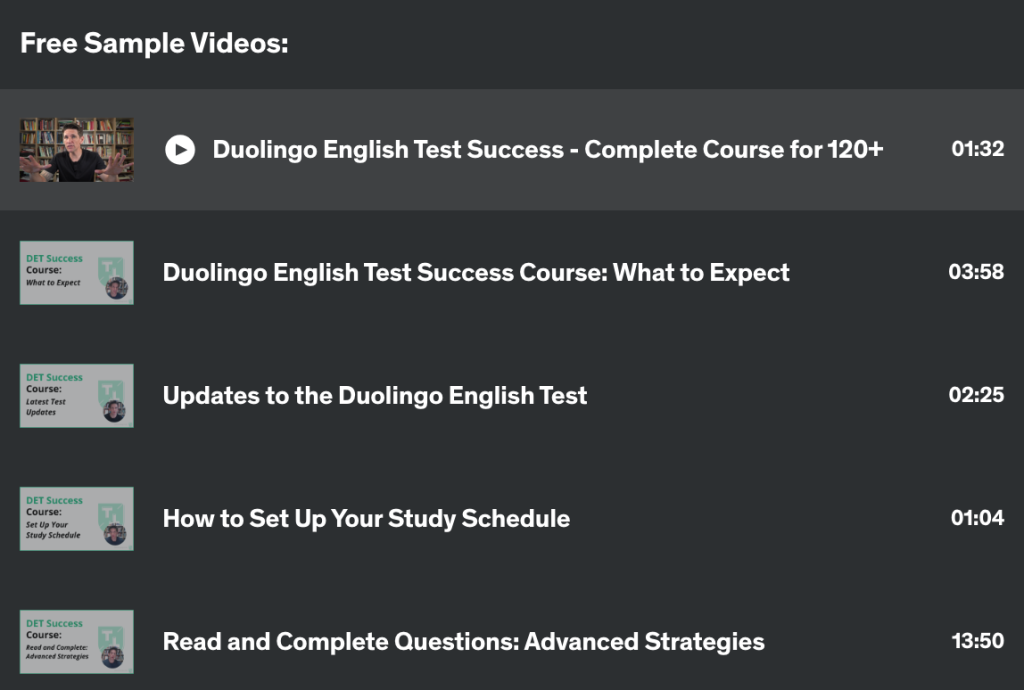 Price: $4.71 (Original Price: $31.48); Discount: 85% off
4. DETReady: Online platform for DET preparation. Offers practice tests, study guides, and video tutorials.
5. Apps: Utilize language learning apps like Duolingo, Babbel, Rosetta Stone.
6. Websites: Explore platforms like BBC Learning English, EnglishCentral, ESLPod.
7. Books: Engage with English books aligned with your proficiency.
8. Podcasts: Listen to podcasts like NPR's "All Things Considered," BBC's "6 Minute English."
9. News Websites: Read news on CNN, BBC News, The Guardian.
10. Video Courses: You may also find some free video courses online like the one by Teacher Luke.
Frequently Asked Questions
Duolingo Score Range & What Score Is Considered Good?
The question that often arises is: what score on the Duolingo English Test is considered good? Out of the Duolingo total marks of 160, one must try to target to score at least 120, which is typically regarded as competitive and indicative of a strong command of the English language.
Some institutions might set a minimum score requirement for admissions, while others could view higher scores as an indicator of a candidate's language proficiency and potential success in an English-speaking environment.
What Is The Duolingo English Test Validity?
The validity of the Duolingo English Test offers students sufficient time for planning college application submissions. It is valid for a period of up to 2 years.
How To Provide Your Test Scores To Universities?
Login to Duolingo English Test Website
Access Your Test History
Select University Type
Choose Desired University
Provide University Application ID and send
UNIVERSITY ADMISSIONS HELP
While you prepare for all the required tests, you can reach out to one of our student advisors by filling out the form below to get an expert advise for free.