For those aspiring to study in English-speaking countries, where English proficiency is crucial – you must know all about IELTS. Universities in these countries often require proof of English Language Proficiency (ELP), and the IELTS is a widely recognized test for this purpose.
What Is IELTS?
IELTS full form is International English Language Testing System and the purpose to take IELTS test is to evaluate English language proficiency. Conducted by IDP, it assesses listening, reading, writing, and speaking skills through a combination of paper-based and computer-delivered formats.
There are two main types of IELTS exams: Academic and General Training.
The Academic test is for students pursuing higher education.
The General Training test assesses English proficiency in everyday contexts.
Duration of Exam: Approx. 3 hours
Mode of Exam: Online
Countries Accepting IELTS:
United States
United Kingdon
Australia
Canada
Ireland
France
New Zealand
Exam Pattern & Scoring
The exam consists of 4 main sections: Listening, Reading, Writing, and Speaking.
Aspects
Listening
Reading
Writing
Speaking
Format
4 recorded monologues/conversations. Multiple-choice, matching, labeling diagrams, completing sentences, and more.
Three long texts.
Multiple-choice, identifying information, matching headings, sentence completion, etc.
Two tasks.
Academic IELTS
General Training IELTS
Face-to-face interview with examiner
Duration
30 minutes
60 minutes
60 minutes
11-14 minutes
Sections
4 sections, each corresponding to one of the recorded pieces
–
–
–
Questions
40 questions in total
40 questions in total
Task 1: Descriptive report
Part 1: Introduction and questions
Divided into four sections
Distributed among three texts
Task 2: Essay
Part 2: Topic card and preparation
Part 3: Follow-up discussion
Score:
Scored on a band scale of 0-9
Minimum score for most of the universities: 6.0 (competent user score)
Total marks for each section is 40 and a minimum of 20 in each is recommended
Here are some sample questions for your idea: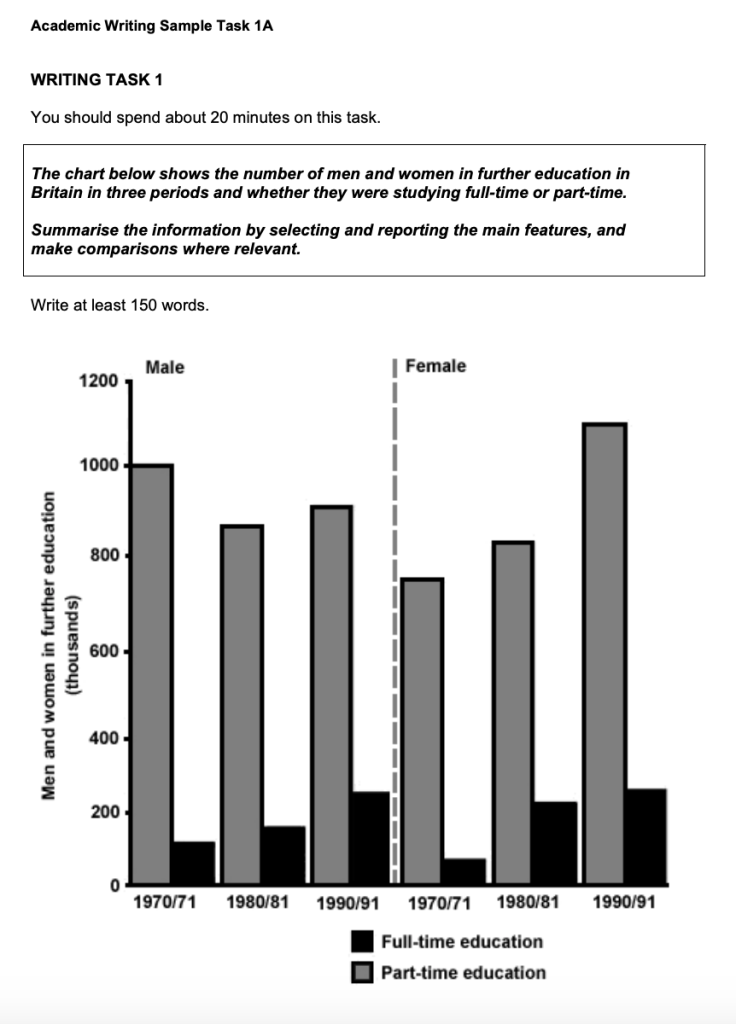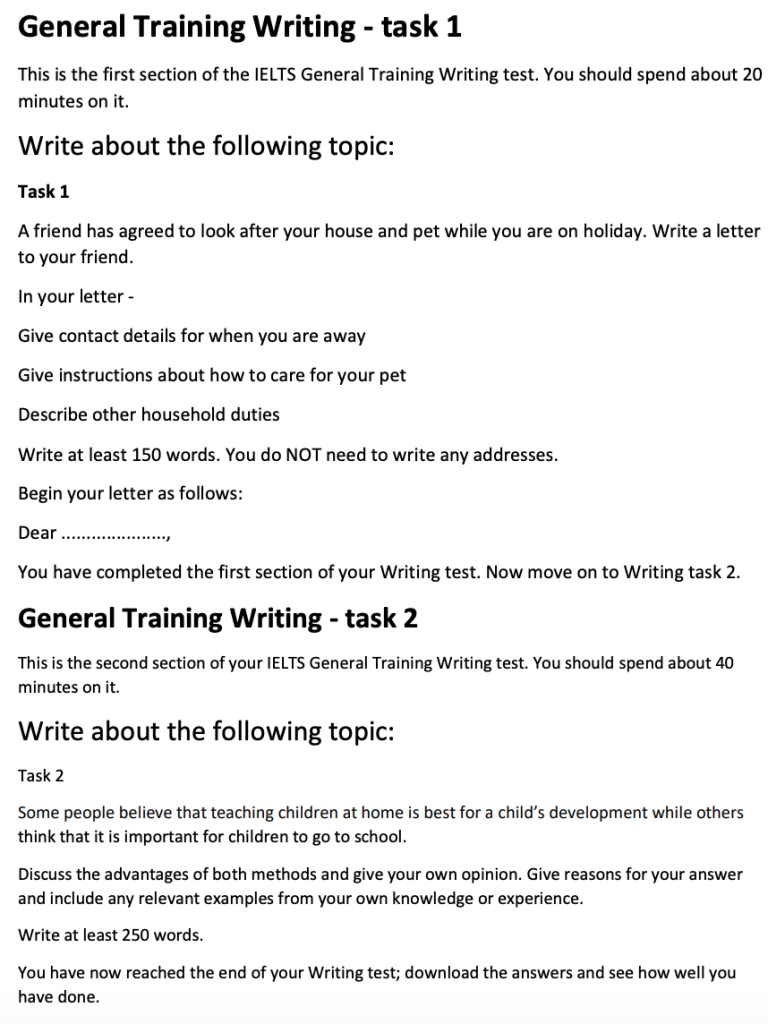 IELTS Exam Registration Process
Registration for the IELTS exam can be done online or offline. For online registration:
Visit the official IELTS website.
Select your test details
Provide personal information
Pay the exam fee
Offline registration involves:
Visiting an IDP office
Filling out an application form
Paying the fee through various methods
IELTS Exam Fee: $245 – $255
IELTS Cancellation Fees:
Certain fees apply
Cancelling at least 5 weeks before the exam results in a partial refund
Rescheduling: With an additional fee
Cheap Resources To Practice IELTS
1. IELTS Band 7+ Complete Prep Course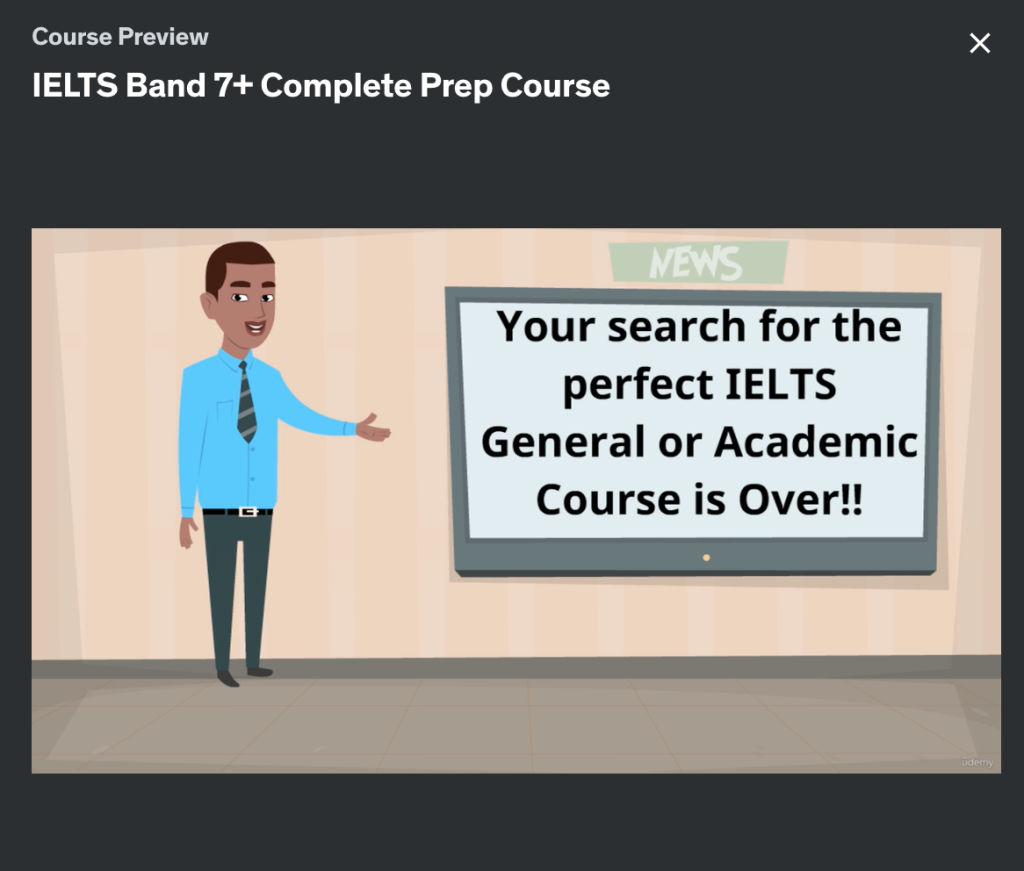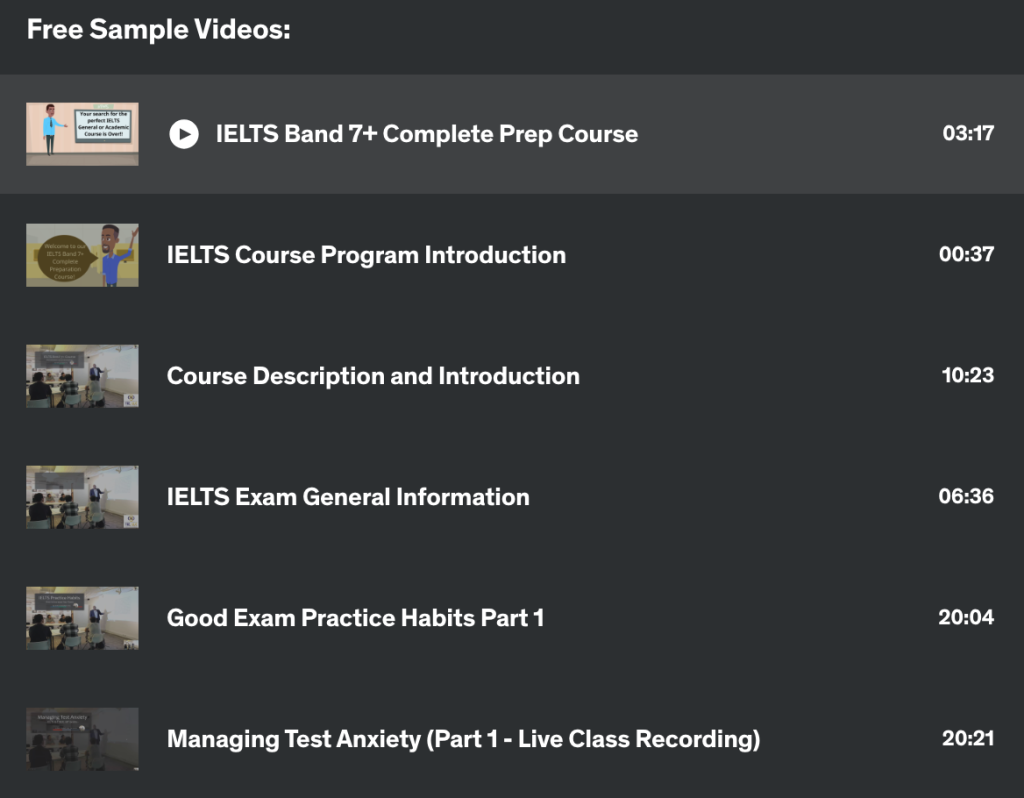 This is most recommended course as it covers all the sections you will need to prepare. You may find complete IELTS course details upon clicking this button.
Price: $6.41 (Original Price: $54.50); Discount: 88% off
2. Free Sample Tests
3. IELTSLiz: This website has plenty of tips and practice lessons you may utilize.
4. IELTS For Free: You may find free courses and free test samples to practice.
5. Free Video Course: Here is a free 10 hour video course by "Learn With Sam and Ash".
Frequently Asked Questions
Q1: How long does the IELTS test take to complete?
A: The total IELTS exam duration is approximately 2 hours and 45 minutes for Listening, Reading, and Writing. The Speaking section is conducted separately and typically takes around 11 to 14 minutes.
Q2: What are the differences between Academic and General Training IELTS?
A: Academic IELTS is typically for individuals seeking higher education or professional registration. General Training IELTS is often taken for immigration purposes or non-academic training. The content and tasks in the Reading and Writing sections differ between the two versions.
Q3: Are there any official study materials or resources for IELTS preparation?
A: Yes, the official IELTS website provides sample test questions, practice materials, and preparation guides. Additionally, there are numerous books, online courses, and practice tests available to help you prepare effectively.