LMU Munich, a renowned institution committed to the highest academic standards in education and research, is with a mission to address the challenges of tomorrow's world. At its core, LMU aims to equip its students with a comprehensive knowledge base, a critical mindset, and a deep sense of values, all while fostering a profound awareness of history. This esteemed university offers a diverse curriculum spanning a wide array of academic disciplines, ensuring that students receive a stimulating and relevant education. Furthermore, LMU Munich excels in nurturing the next generation of researchers, supporting a broad spectrum of research activities, and providing excellent opportunities for graduate and doctoral students. With its commitment to fostering academic excellence and a forward-looking approach, LMU Munich stands as a beacon of learning and innovation in the heart of Munich.
Why Choose Ludwig-Maximilians-Universität München?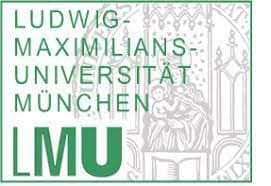 LMU Munich offers diverse subjects including business, social sciences, natural sciences, medicine, and law.
The university is known for its highly qualified teaching faculty, including 700 professors and 4,000 academic staff.
LMU boasts an extensive library system with access to over 6.5 million volumes of resources.
The Medical Centre at LMU treats approximately 500,000 patients annually and has a significant presence in healthcare.
LMU Munich has a strong international network, with over 400 partner universities and participation in global student exchange programs and joint degree initiatives, facilitating a worldwide perspective on education and research.
Apply for LMU
Our student advisors can help you in suggesting scholarship options, admission details and courses information, submit your information below for free consultation.
Ludwig-Maximilians-Universität München Ranking
#54 QS Worldwide Ranking
#6 Europe Ranking
Ludwig-Maximilians-Universität München Acceptance Rate
LMU Munich maintains rigorous selection criteria for both national and international applicants, resulting in a selective acceptance rate that typically falls between 10% and 12%, varying slightly by program.
53,091 students
9,818 Undergraduate Students
9,392 International Students
Ludwig-Maximilians-Universität München PROGRAMS
Check Complete List of programs at LMU.
| Degree Level | Programs | Fee (Per Year) |
| --- | --- | --- |
| Bachelor's | Aerospace B.Sc. | €284.76 |
| | Architecture BA | €284.76 |
| | Civil Engineering B.Sc. | €284.76 |
| | Geosciences B.Sc. | €284.76 |
| | Engineering Science B.Sc. | €284.76 |
| | Mechanical Engineering B.Sc. | €284.76 |
| | Environmental Engineering B.Sc. | €284.76 |
| Master's | Mechanical Engineering M.Sc. | €284.76 |
| | Materials Science and Engineering M.Sc. | €284.76 |
| | Mechatronics, Robotics and Biomechanical Eng. M.Sc. | €284.76 |
| | Medical Engineering and Assistance Systems M.Sc. | €284.76 |
| | Power Engineering M.Sc. | €284.76 |
Admissions
Student Intakes For 2023-2024
| Application Deadlines | Important Events |
| --- | --- |
| 15th April 2022 | Deadline for requesting authorization to exchange places for the summer semester 2022 at various universities. |
| 15th January 2022 (Binding) | Application deadline for locally admission-restricted degree programs and majors for the summer semester 2022. Online-Application Form available in German. |
| 15th April 2022 | Deadline for determining subject-specific university entrance qualifications for vocationally qualified professionals for the winter semester 2022/23. Application Form provided in German (PDF, 184 KB). |
| To Be Announced | Random Selection (Losverfahren): Application deadlines will be announced here if a random selection process is conducted for specific degree programs. |
Eligibility Criteria For Ludwig-Maximilians-Universität München
Undergraduate Programs
University Entrance Qualification:

You must hold a high school leaving certificate equivalent to the German Abitur (higher education entrance qualification) in Germany.
High school leaving certificates from EU states are generally considered equivalent. For other countries, official assessments are required.
If your qualification is not equivalent, you can qualify by completing a recognized one-year preparatory course and passing the final examination. Proficiency in German at B2 level is required.

Proficiency in German:

German language proficiency is mandatory. You need to pass a recognized German language test.
Postgraduate Programs
First Academic Degree:

Possession of a bachelor's degree or equivalent is necessary. Check the specific subjects recognized for pre-qualification as per the program's regulations.

Proficiency in German:

A recognized German language test is required unless the program is English-speaking.
Doctoral Programs
Second Academic Degree:

Generally, a master's or a State Examination degree is required to commence doctoral studies. Further individual requirements may apply based on the research project.

Language Proficiency:

Language requirements vary and need clarification with the PhD supervisor or coordinator personally.
Additional Points to Consider
Nationality: Different rules apply based on your nationality, especially concerning school leaving qualifications.
Study Ability Assessment: Consider taking the Test for Foreign Students (Test AS) conducted by DAAD to assess your readiness for studying in Germany.
How To Apply?
1. Determine Where to Apply:
International applicants without German nationality need to identify the correct application office: International Office, Office of the University Registrar (Studentenkanzlei), or the Foundation for University Admission (Stiftung für Hochschulzulassung).
If your chosen program requires an aptitude assessment, apply through the respective institute within the specified time frame.
2. Application Process (International Office):
Complete the application form available on the LMU website.
Gather all necessary documents as per the application checklist provided.
Submit the application form and required documents via post to the International Office.
3. Master's Programs Application:
For specific Master's programs, use the online portal MoveIN (open from 15 May to 15 July 2023).
4. Application Deadlines:
15 January for the summer semester
15 July for the winter semester
5. Required Documents:
Prepare all international application documents. Some may require officially certified copies, not original certificates. In some cases, an officially certified translation may also be necessary.
Cost of Attendance
Understanding the living expenses in Germany is crucial before applying for admission to LMU Munich. The breakdown of the cost of attendance at LMU is as below:
| Component | On-Campus | Off-Campus | With Parents/Relatives |
| --- | --- | --- | --- |
| Tuition & Fees | €53,051.70 | €53,051.70 | €53,051.70 |
| Average Housing & Food | €18,635.15 | €19,738.50 | €12,564.81 |
| Books & Supplies | €753.65 | €753.65 | €753.65 |
| Personal & Miscellaneous Expenses | €2,330.76 | €3,596.17 | €2,932.20 |
| Parking & Transportation | €892.79 | €1,420.02 | €1,295.16 |
| Federal Loan Fees | €72.99 | €72.99 | €72.99 |
| Estimated Total Cost (EUR) | €75,737.04 | €78,633.03 | €71,670.51 |
Diversity
Diverse Community: LMU embraces diversity across degree programs, teaching, research, and administration, fostering an inclusive environment for everyone.
Respect and Appreciation: LMU values respect and appreciation, ensuring all members can utilize their talents and contribute meaningfully.
Family-Friendly: LMU supports families, offering assistance to balance career and private life, emphasizing a healthy work-life balance.
Gender Equality: The university promotes equal participation of all genders, providing advisory and support services to maintain gender equality.
Inclusion and Participation: LMU promotes awareness of barrier-free access and educational equity, striving for an inclusive educational environment.
Cultural Diversity: LMU's success is attributed to its diverse community, where every member has equal opportunities to thrive and succeed.
Diversity Management: LMU implements strategic equality measures through university-wide cooperation, ensuring a diverse and excellent learning environment.
WeCare@LMU: An initiative offering support through information, events, and counseling services for students and employees, promoting well-being and inclusivity.
Ludwig-Maximilians-Universität München Scholarships

LMU Munich provides various scholarships and funding opportunities for international students and doctoral candidates. Here's an overview of the scholarships available:
Short-Term Scholarships for Ukrainian Students/Doctoral Students
SIST LMU Study Completion Scholarship
Assistance in Case of Financial Difficulty (LMU Nothilfe)
SIST LMU Study Scholarship
BESUD Scholarship
Funding for Female Students
Germany Scholarship (Deutschlandstipendium)
STIBET Mentoring Scholarship Program
LMU Completion Grant
LMU Travel Grant
Placements/ Career Opportunities
Personal Counselling Services
CV-Check: Get your resume and cover letter reviewed with valuable tips and advice tailored to the German-speaking job market.
Job Reference-Check: Receive feedback on employer references through personal consultations.
Career Counseling: Individual advice on career prospects, opportunities, and post-graduation plans.
Application Counseling: Address specific application concerns through personalized discussions.
English Application Coaching: Guidance on job applications in English-speaking countries.
Ambassador Program: Students have the opportunity to become LMU Career Services ambassadors, informing fellow students about the available services.
Notable Alumini
| Name | Profession |
| --- | --- |
| Max Planck | Theoretical Physicist |
| Thomas Mann | Novelist |
| Sophie Scholl | Anti-Nazi Political Activist |
| Walter Benjamin | Jewish Philosopher, Cultural Critic and Essayist |
| Joseph Campbell | Writer |
| Kurt Lewin | Psychologist |
| Edda Göring | Daughter of German Politician and Actress |
| Geli Raubal | Half-Niece of Adolf Hitler |
| Lou Bega | Singer |
| Hjalmar Schacht | Reichsminister of Economics |
| Prince Wilhelm of Prussia | Prince |
Frequently Asked Questions
Securing admission to Ludwig Maximilian University of Munich is highly competitive, with an acceptance rate as low as 10%. Notably, the university sees a higher number of female applicants, totaling approximately 31,061 students, in contrast to male applicants. In the first semester, LMU Munich admitted 9,424 freshmen, reflecting the institution's stringent admission standards.
LMU Munich maintains its status as Germany's most prestigious university. In the 2021 THE World Reputation Ranking, LMU Munich is tied at 39th place with King's College London. This ranking places it as the top university in Germany and the 8th in Europe, highlighting its esteemed reputation on a global scale.
Gallery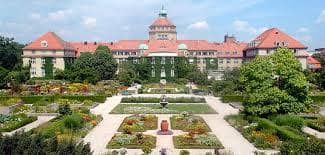 Similar Colleges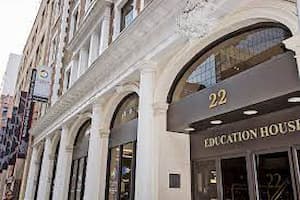 Toronto School of Management
Popularly known for management programs in Toronto, Canada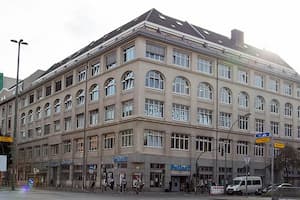 Berlin School of Business & Innovation
Offers business courses in Germany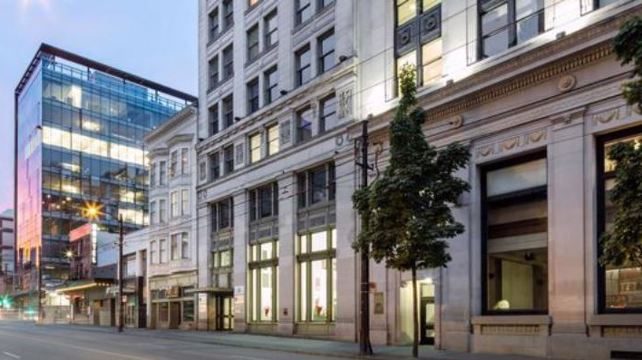 Canadian College of Technology & Business
Technology and business courses