Renowned for its rich history, academic excellence, and global impact, University of Oxford is nestled in the heart of a historic and vibrant city. This center of learning has consistently pushed the boundaries of knowledge generation. For centuries, it's been a center where people learn a lot and share their knowledge. People across the globe come here to learn and grow, making it a place that lights up with new ideas and ways of thinking.
About University of Oxford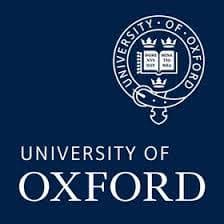 At this institution, the goal is to explore and understand more about the world around us. It's not just about studying, but also about how we think and discover things. Visionaries, thinkers, and leaders have all walked these halls, leaving marks on various disciplines. It's a place where different ideas come together, and people work together to learn and make things better. This place is all about finding new ways to do things and helping the world move forward.
Download University of Oxford Brochure from here
Programmes of The University of Oxford
Check Complete List of Undergraduate Programs and Graduate Programs
| Taught Courses | Research Courses | Part-Time Courses |
| --- | --- | --- |
| Advanced Computer Science, MSc | Advanced Bioscience of Viral Products, DPhil | Ancient History, DPhil |
| African Studies, MSc | Ancient History, DPhil | Anthropology, DPhil |
| Ancient Philosophy, MSt | Anthropology, DPhil | Applied Landscape Archaeology, MSc |
| Applied Digital Health, MSc | Archaeological Science, DPhil | Applied Linguistics for Language Teaching, MSc |
| Archaeological Science, MSc | Astrophysics, DPhil | Applied Theology, MTh |
| Clinical and Therapeutic Neuroscience, MSc | Atmospheric, Oceanic and Planetary Physics, DPhil | Archaeology, DPhil |
| Comparative Social Policy, MSc | Biochemistry, DPhil | Architectural History, DPhil |
| Creative Writing, MSt | Biology, DPhil | Architectural History, PGCert |
| Economics, MPhil | Cancer Science, DPhil | Artificial Intelligence for Business, PGDip |
| Global Health Science and Epidemiology, MSc | Clinical Epidemiology and Medical Statistics, DPhil | Classical Languages and Literature, DPhil |
FEE STRUCTURE
Undergraduate Programs
*Domestic fee, **International fee
| Countries/Currencies | Tuition Fee Per Year |
| --- | --- |
| United Kingdom, Pounds | 9,250, 28,950 to 44,240** |
Graduate Programs
DPhil in Advanced Bioscience of Viral Products
| Countries/Currencies | Tuition Fee Per Year |
| --- | --- |
| United Kingdom, Pounds | 8,960*, 29,700** |
DPhil in Ancient History
| Countries/Currencies | Tuition Fee Per Year |
| --- | --- |
| United Kingdom, Pounds | 9,270*, 28,020** |
MSc in Criminology and Criminal Justice
| Countries/Currencies | Tuition Fee Per Year |
| --- | --- |
| United Kingdom, Pounds | 17,250*, 27,460** |
Admission
Eligibility Criteria
Oxford's admissions are highly competitive; meeting requirements doesn't guarantee acceptance.
Institution and qualification specifics, transcripts
'Other UK Study' for visa-related study; 'Other Degree-Level Study' for concurrent enrollment plans
GRE General Test Scores
English Language Proficiency
IELTS, TOEFL, Cambridge scores needed; minimum requirements based on course
Test score waivers based on degree-level courses in English or professional experience
Declare significant challenges affecting your application in dedicated section
Assessors consider circumstances, but not all may lead to assessment changes.
Appeals considered for procedural fairness, potential bias
Document Submission and Requirements
Official transcripts from previous institution: Scanned versions, e-transcripts, provisional transcripts, screenshot images, HEAR, and MBBS certificates
Non-English transcripts must be accompanied by an English translation, either by the issuing institution or a professional translator.
Even if you're a current/former Oxford student, submit a transcript with necessary details.
Statement of Purpose and Research Proposal:

Some courses require a statement of purpose and/or research proposal.

Length limitations apply; exceeding them may lead to application incompleteness

Written Work:

Written work might be required for certain courses.
Specific requirements vary per course.
Your original work, properly referenced, checked for plagiarism, and related to chosen course.
Word count, format, and other details specified

CV/Résumé:

A CV is usually required; format and content vary.

Certain courses require standardized CV; generated through online form.

GRE Certificate
Scholarship Supporting Statement:

Some scholarships need additional documents.
Upload required documents according to scholarship guidelines.

Portfolio
How To Apply?
Starting Your Application
Choose a Course
Accessing Application System

Click 'Apply' on the course page to access the online application system.
Ensure you select the correct course; changes aren't possible later.

Agent Assistance:
Account Creation
Create an Account:

Click 'Apply' on your course page.
Create a new account or log in if you have one.
Use the same account for multiple applications.

Registration Form:

Provide an email address for your primary contact.
Access to this email needed until course start.
If email access issue arises, contact Graduate Admissions.

For Current Oxford Students:

Create a new application account, not using existing student account.
Same personal email can be used.
Applications will be merged with your student record.
Log Into Your Account
Applying on Paper
If applying online is difficult due to circumstances, contact Graduate Admissions by letter/email at least 20 working days before the deadline.
Scholarships
Here are some of the many scholarships available at the University of Oxford:
| Scholarships Requiring Application | Scholarships Automatically Considered |
| --- | --- |
| China Oxford Scholarship Fund | Clarendon Fund |
| Ertegun Grad Scholarship Programme | Rhodes Scholarship |
| Commonwealth Shared Scholarships | Felix Scholarships |
| Oxford-Weidenfeld and Hoffmann Scholarships | Saïd Foundation Oxford Scholarships |
| China Scholarship Council-University of Oxford Scholarships | Chevening Scholarships |
| Oxford-Taiwan Graduate Scholarships | Marshall Scholarships |
Placements
Employment Rate: 91% of students either employed or pursuing higher education.
International Students: Over 90% of international students secured placements.
Application Increase: Placement success led to a 3% rise in applications.
Data Source: Alumni survey (2012-2017) and Saïd Business School Employment Report.
Accommodation & Other Facilities
The University of Oxford offers diverse accommodation options for graduate students. Colleges provide various choices, including single and en-suite rooms, couples' and family accommodations, and flats. Availability and pricing differ among colleges. While some guarantee housing, others assist in finding private options.
University accommodation, including rooms, flats, and houses, is available for full-time graduate students. Private housing is an option, but the University's residence requirements apply. The Oxford University Students Union (Oxford SU) and external resources like Shelter provide advice on housing.
Rewley House:
Library & reading room
Restaurant & bar
Lecture theatre
Meeting rooms
En suite bedrooms
Ewert House:
Meeting rooms
Catering services
Computer classroom
Convenient location
Gallery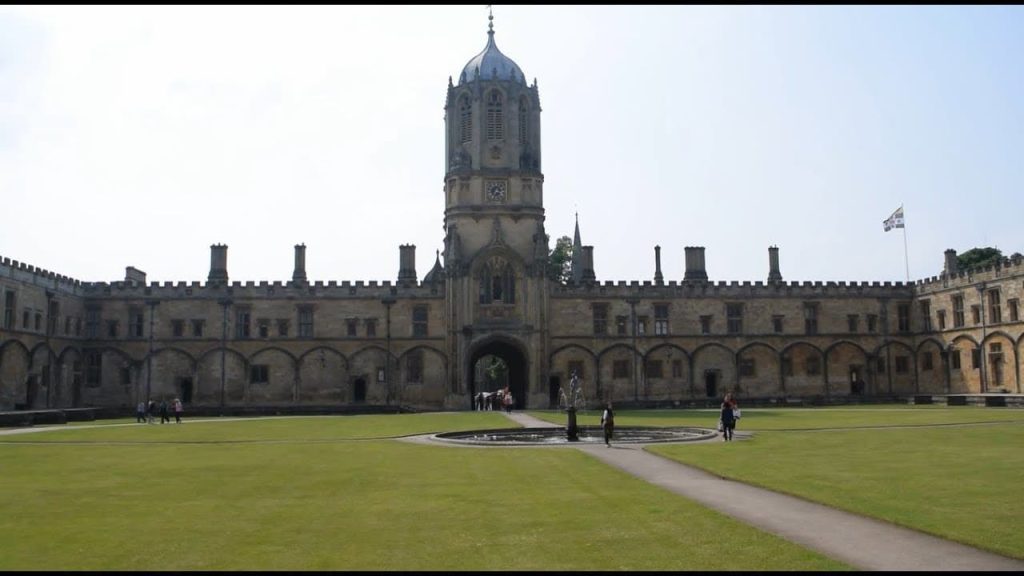 UNIVERSITY ADMISSIONS HELP