Nestled in the vibrant city of Cardiff, Cardiff University stands is has both tradition and academic excellence. Established in 1883, it has evolved into a prestigious institution renowned for its research, diverse academic programs, and a rich alumni success stories. Explore this university that balances heritage with innovation, offering students an unparalleled opportunity for growth and learning.
Why Cardiff University?
Established in 1883, the university has a rich history and a strong reputation for academic excellence, research, and innovation.
Modern classrooms, well-equipped laboratories, and extensive libraries
Home to diverse student societies, sports facilities, and accommodation options
High-quality education and research programs
Wide range of undergraduate, postgraduate, and doctoral degrees across various disciplines, including arts and humanities, social sciences, engineering, business, health sciences, and natural sciences
Leading experts in their respective fields as faculty
A research-intensive institution
Apply for Cardiff University
Our student advisors can help you in suggesting scholarship options, admission details and courses information, submit your information below for free consultation.
Cardiff University Ranking
QS World Ranking: Algonquin College is ranked 1531 globally.
US News & World Report Ranking: Algonquin College holds the 263rd position in Canada.
Times Higher Education Ranking: The college is placed at 1428th position globally.
Webometrics Ranking: Algonquin College ranks 6250th globally.
Cardiff University Acceptance Rate
QS World University Rankings: Cardiff University is ranked #154 globally.
QS WUR Ranking By Subject: It holds the 145th position in subject-specific rankings.
Europe University Rankings – Northern Europe: Cardiff University ranks 27th in Northern Europe.
Europe University Rankings: It is placed at the 43rd position in European university rankings.
Cardiff University PROGRAMS
Check Complete List of programs at Cardiff University

Download Cardiff University Undergraduate and Graduate Programs Brochure
| Level of Education | Programs | Tuition Fee (Per Year) |
| --- | --- | --- |
| Undergraduate | Accounting and Finance | £19,700 |
| Undergraduate | Architecture | £19,700 |
| Undergraduate | Biomedical Sciences | £19,700 |
| Undergraduate | Business Management | £19,700 |
| Undergraduate | Computer Science | £19,700 |
| Undergraduate | Earth and Environmental Sciences | £19,700 |
| Undergraduate | Journalism, Media, and Culture | £19,700 |
| Undergraduate | Law | £19,700 |
| Undergraduate | Medicine | £19,700 |
| Undergraduate | Nursing (Adult) | £19,700 |
| Postgraduate | Accounting and Finance (MSc) | £19,700 |
| Postgraduate | Advanced Chemistry (MSc) | £19,700 |
| Postgraduate | Advanced Computer Science (MSc) | £19,700 |
| Postgraduate | Advanced Mechanical Engineering (MSc) | £19,700 |
| Postgraduate | Advanced Surgical Practice (MSc) | £19,700 |
| Postgraduate | Applied Environmental Geology (MSc) | £19,700 |
| Postgraduate | Artificial Intelligence (MSc) | £19,700 |
| Postgraduate | Astrophysics (MSc) | £19,700 |
| Postgraduate | Business Administration (MBA) | £19,700 |
| Postgraduate | Cancer Biology and Therapeutics (MSc) | £19,700 |
Admissions
Student Intakes For 2023
| Date | Event |
| --- | --- |
| 25 Jan | Closing date for most undergraduate courses. Applications accepted until 30 June at the discretion of admissions tutors. |
| 23 Feb | UCAS Extra opens for eligible students interested in full-time undergraduate degrees. |
| 18 May | Universities decide on remaining applications from those submitted by 25 Jan. Unsuccessful choices are automatically processed. |
| 8 June | Deadline for applicants to reply to offers received by 18 May, except for UCAS Extra applicants. |
| 30 June | Closing date for late applications to courses still open for application. |
| 4 July | Last date to add an Extra Choice in UCAS Track. |
| 5 July | Clearing opens; vacancies are displayed. International Baccalaureate (IB) results day. |
| 12 July | University decisions due for applications submitted by 30 June. Unsuccessful choices are automatically processed. |
| 17 July | Deadline for applicants to reply to offers received by 12 July, including Extra. |
| 8 Aug | SQA results are published. |
| 17 Aug | GCE A level results are published. |
| 21 Sept | Last day for students to apply directly into Clearing. |
Eligibility Criteria For Cardiff University
The entry requirements for each country is different when it comes to Cardiff University. However, here is a general requirements. You may check your eligibility based on your country of residence from their official site.
GCSE English grade of C or higher usually exempts IELTS.
English medium studies may also waive IELTS.
Undergraduate courses typically require ABB – AAA at A-level or 30-36 IB points.
How To Apply?
1. Research and Gather Information:
Choose your desired course or research area.
Check for application deadlines, entry requirements, fees, and living costs.
Contact the relevant academic school if you're applying for a postgraduate research degree without listed projects.
If applicable, look into funding options available after receiving an offer.
2. Gather Supporting Documents:
Prepare the necessary documents, including exam results with translations, if necessary, references from professors or lecturers, a personal statement, max 3,000 characters, research proposal for research students, and English language certificates, if English is not your first language.
Documents can be in Word (.doc or .docx), PDF, or JPEG (.jpeg or .jpg) formats, with a maximum file size of 1,024Kb.
You can still apply even if you don't have all the required documents; you can upload them later.
3. Apply Online:
Cardiff University does not charge an application fee for postgraduate programs.
Apply for most postgraduate taught and research programs on the university's course pages.
If you're applying for non-degrees or standalone modules, contact the university's team for further details.
4. Track Your Application:
After submission, you'll receive an email with a username and password to track your application's progress.
While online applications are preferred, you can also apply by post if necessary.
5. Receiving Your Offer:
Most applicants receive a decision within 4-6 weeks; some courses might have faster decisions.
If accepted, you'll receive an offer email from Admissions. Offers could be unconditional or conditional (pending missing documents or qualifications).
If unsuccessful, you can request feedback on your application.
6. Accepting Your Offer:
Accept your offer online through the Applicant Portal or by emailing the Admissions team.
Your offer is subject to meeting the specified conditions and providing required documentation, including payment of any necessary deposit.
7. After Acceptance:
Explore funding options for your postgraduate degree.
Arrange accommodation either in university residences or private rented housing.
Cost of Attendance
| Expense Type | Average Annual Cost |
| --- | --- |
| Tuition Fee | £19,700 |
| Accommodation | £8,000 – £10,000 |
| Meals | £2,500 – £3,000 |
| Books and Supplies | £800 – £1,000 |
| Transportation | £700 – £1,000 |
| Miscellaneous | £2,000 – £2,500 |
| Total | £33,700 – £37,200 |
Diversity
Cardiff University maintains a strict non-discrimination policy, ensuring fair treatment for everyone.
The university fosters an inclusive culture, valuing diversity and unique perspectives.
Cardiff ensures its campus and resources are accessible to all, promoting an inclusive learning atmosphere.
Active promotion of equality based on various factors, including age, disability, gender, race, religion, etc.
Equal opportunities are provided to all genders in academics, research, and leadership roles.
Cardiff University initiates specific efforts to strengthen race equality, supporting individuals from diverse backgrounds.
Diverse perspectives are integrated into the curriculum, encouraging understanding among students.
The university offers support networks and counseling services, fostering a sense of belonging for everyone.
Cardiff organizes events and workshops challenging stereotypes, celebrating diversity, and promoting inclusivity.
Guided efforts through a strategic plan ensure continuous improvement and inclusivity assessment.
Active participation from students, staff, and stakeholders is encouraged to promote diversity and inclusivity.
Cardiff University Scholarships
Undergraduate International Excellence Scholarships
The Red Dragon Scholarship
Vice-Chancellor's International Scholarship
Vice-Chancellor's EU Scholarship
Cardiff India Scholarships
Cardiff University Marshall Scholarship
Chevening and Global Wales Scholarships
Commonwealth Master's Scholarship Programme
CONACYT Scholarship
Fulbright-Cardiff University Scholarship
Global Wales Postgraduate Scholarship
GREAT Scholarships 2023
Law Transfer Scholarship
PhD research scholarships
The Beacon Scholarship
Visiting Scholars Funding Schemes
Placements
Cardiff University offers placements and internships for current students and recent graduates.
Opportunities span various industries and sectors.
Programs include short-term unpaid Insights (maximum 70 hours), paid Internships, and classroom experiences.
Collaboration with a wide range of organizations ensures diverse work experience opportunities.
All opportunities, both paid and unpaid, are accessible through the university's Jobs Board.
Notable Alumini
| Category | Notable Alumni |
| --- | --- |
| Writers | Former National Poet of Wales, 2014 Costa Short Story Award finalist, and more. |
| Entertainment | Well-known actors, composers, film-makers, and musicians from the entertainment world. |
| Engineering | Experts on ballistics and production logging, along with a mechanical engineering academic at the top of his field. |
| Entrepreneurs | Business pioneers in various sectors, including optometry, finance, and gastronomy. |
| Journalism | Industry-leading reporters, TV presenters, and newsreaders working in the UK and beyond. |
| Medicine | Professionals engaged in groundbreaking work and research in genetics, optometry, radiography, and more. |
| Sport & Adventure | Fearless figures including an Olympic racing champion, a reptile specialist, and a Welsh rugby legend. |
| Honorary Fellows | Individuals honored with Honorary Fellowships for international distinction in their field. |
Frequently Asked Questions
Cardiff University is globally recognized, holding a prestigious position among the top 166 Universities according to the QS World University Rankings. Being a prominent member of the esteemed Russell Group, Cardiff stands as one of Britain's 24 leading research universities. We take pride in our enduring legacy of academic excellence, ground-breaking research, and exceptional student contentment.
Cardiff University maintains a rigorous admission process, with an acceptance rate of only 20% as reported by several unofficial sources. This indicates the university's highly selective nature. Prospective students aspiring to secure admission at Cardiff University must showcase a robust academic background to meet the university's stringent criteria.
Cardiff stands out as one of the most budget-friendly university cities in Europe. The cost of living in Cardiff is 41% lower than in London. The city hosts numerous free festivals and events all year round, adding to its vibrant and affordable lifestyle.
Gallery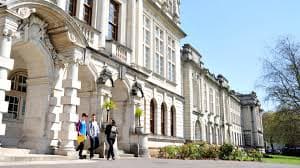 Similar Colleges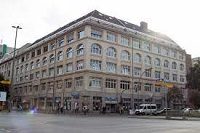 Berlin School of Business & Innovation
Berlin, Germany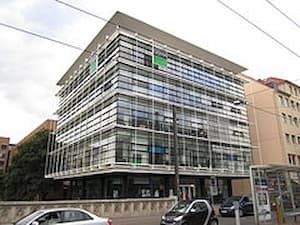 GISMA
Hannover, Germany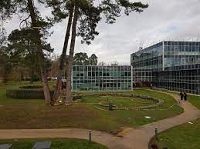 INSEAD
Fontainebleau, France